Happy Saturday Everyone!!
WooHoo, it's the weekend: where you get to sleep in, eat big breakfasts, go on long walks, hang out with your pawesome pawrents, and take tons of naps! :-D I love the weekend!
If you follow me on
Twitter
, you already saw, but yesterday I got to go to work with Domeek! :-D Yeah! It's been so long since I went in with her, in fact, I think the last time was for
Take Your Dog To Work Day
! WTD, hm, gotta change those statistics! :-/
Anyhoo, I was an excellent puppy! Domeek brought my new sheep-like fur bed and I practically sat, lay, and slept on it the entire time I was there! No one even realized that I was in the office until they came into Domeek's office! :-)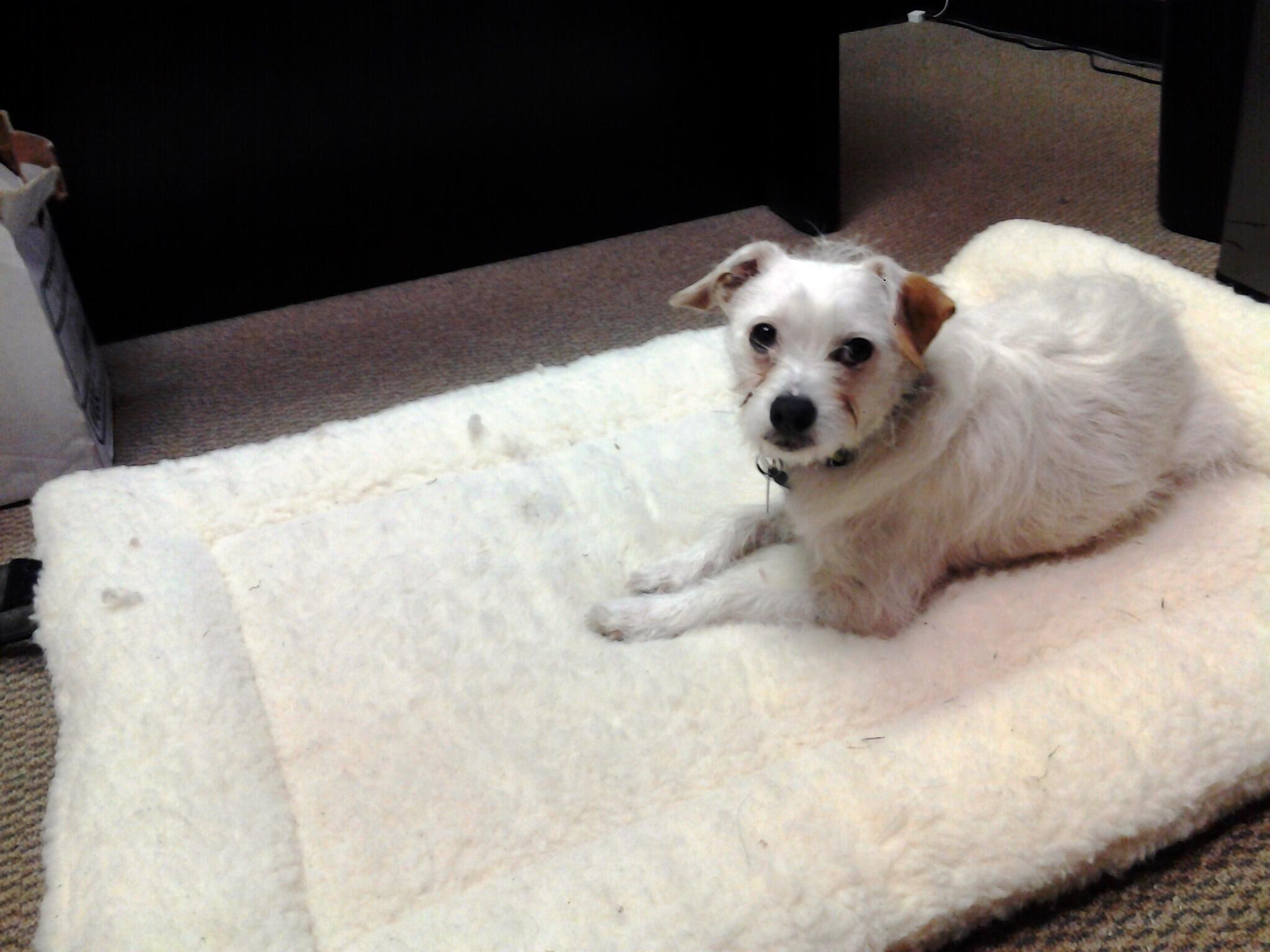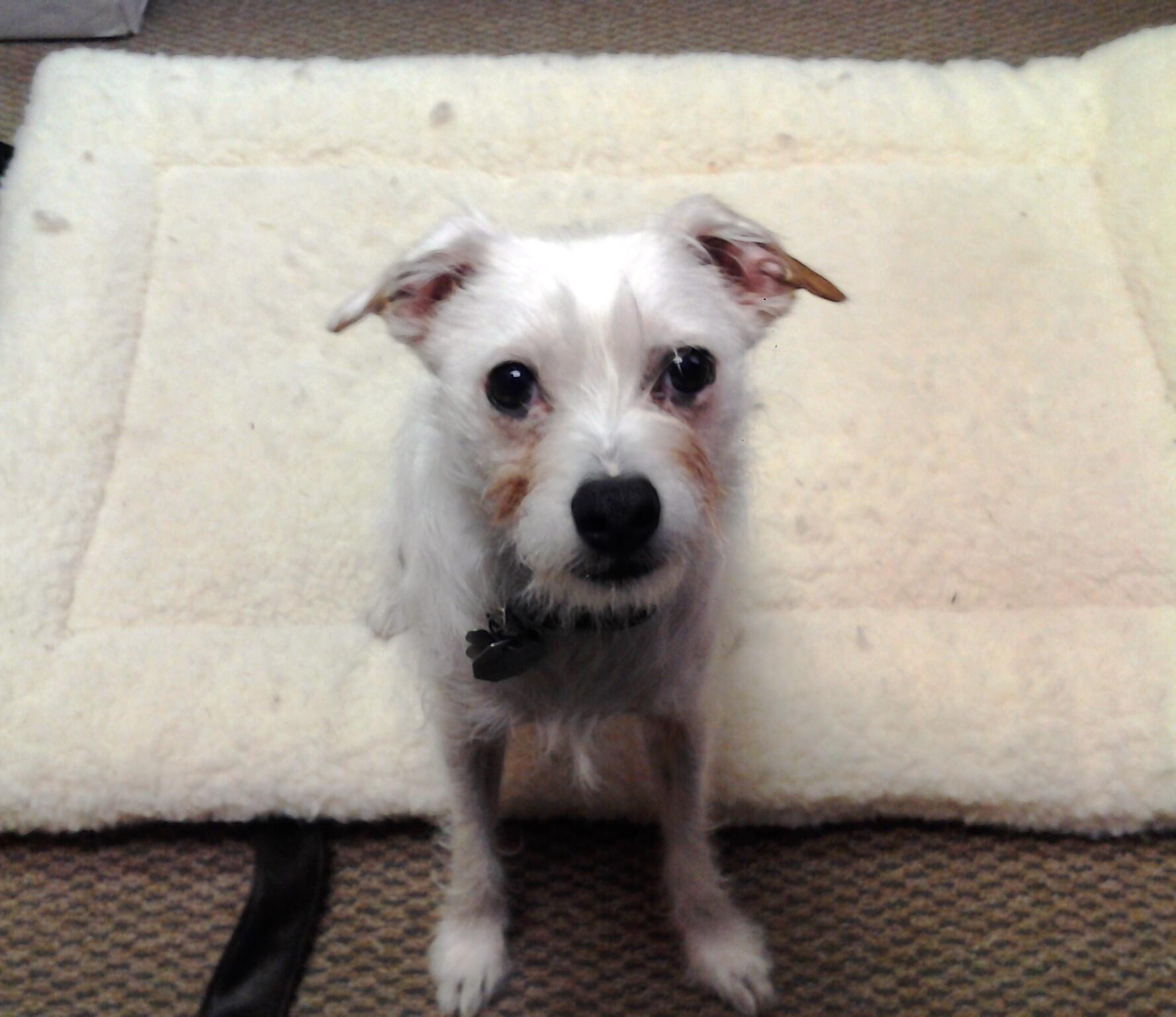 Since Domeek was so happy with my behavior at work, she took me to Starbucks and got me my very own Puppuccino! Eek, it was sooooo delicious!! :-D You have to try it!!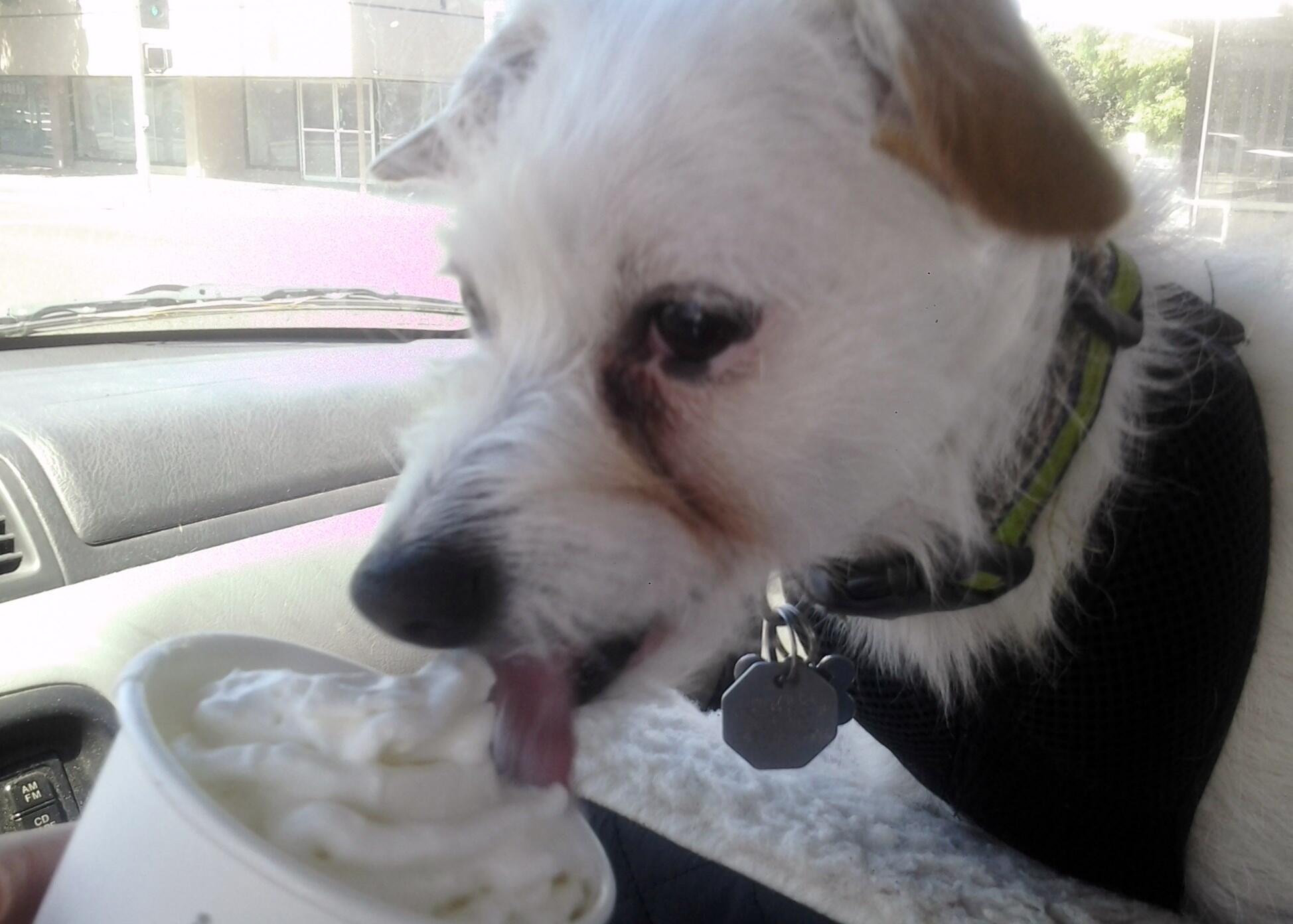 Ok, we're going to be heading to the beach in a short time, even though the weather is being weird today...apparently the Bay Area has forgotten that it's summer and not February...hehehe! So, have a great rest of the weekend everyone!
Oh and totally check out all those pawesome bad poems going on right now...they are hilarious!